50 Days With Jesus – A Study in the Book of John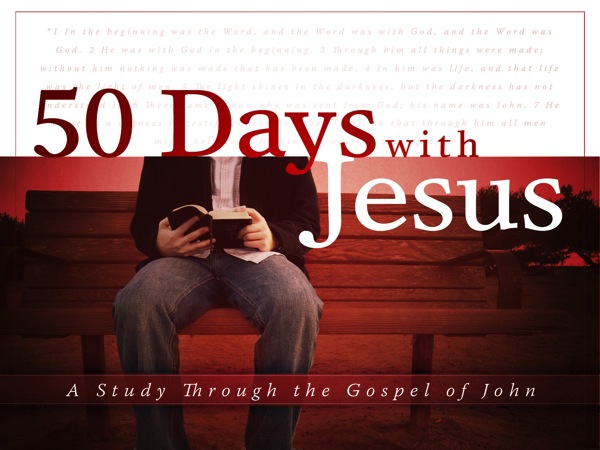 This Sunday we kick off a new Bible Study series in the Gospel of John entitled 50 DAYS WITH JESUS.
Of the four gospels, John stands apart as unique.  Matthew, Mark, and Luke are known as the "Synoptic Gospels".  This simply means "to see together" referring to the similarities in the content of these three gospels.
The Gospel of John however contains a large amount of material not found in the other three books.  In fact about 90% of the information in John is not found in the other gospels.
So why is the Gospel of John so important and special?  Well, John himself tells us his purpose in writing:  "But these things have been written so that you may believe that Jesus is the Christ, the Son of God; and that believing you may have life in His name (John 20:31).  John tells us his purpose is two-fold:
His purpose for writing was apologetic – "that you may believe."
His purpose for writing was evangelistic – that "by believing you may have life through His name."
John's apologetic and evangelistic purpose was to "convince his readers of Jesus' true identity.  He presents Him as God incarnate (1:1, 14; 8:23,58; 10:30; 20:28), the Messiah (1:41; 4:25-26), and the Savior of the world (4:42)." (MacArthur; John 1-11)
We will learn from John who Jesus is, what it means to believe in Him, and the impact that He has on our daily lives.
We invite you to join us this Sunday and every Sunday at 10:00 at the Nkana Polo Club located adjacent to the Show Grounds in Kitwe.  Invite a friend!
For more information email the Phil Hunt (philhunt66@gmail.com) or get in contact by phone +260976153466.