Keys for Successful Youth Ministry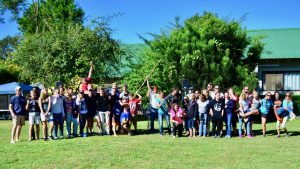 Foundational to success in any work of God is Prayer, the Word of God, and the Power of the Holy Spirit upon those who minister.  How important that we remember that the work of ministry is a spiritual work, and spiritual work can only be carried out by spiritual people.
It is also true that spirituality alone is not the full requirement for a particular ministry. God gives spiritual gifts to His children.  When these are used under the control of the Holy Spirit, according to the truth of the Word, and bathed in prayer it will result in effective ministry.
There are "Four C's" that provide practical keys for successful youth ministry.  If you fail in one of these areas it will have a profound negative effect in the ministry to the youth.
Consistency.  Youth ministry must be carried out in a consistent manner.  This means that the youth ministers must be prepared in advance, having thought through and planned the activity or event.  It also means that the leaders must be consistent in time-keeping.  If you promote an activity, the visitors who are excited will often show up on time. They are evaluating the seriousness of the church and the leaders and determining if they want to be a part of this activity.  If you are well-prepared, set up and ready to go in advance it speaks loudly of the excitement you have for the ministry.  On the other hand, a poorly planned activity communicates you don't feel what you are doing is very important and the young people will very soon stop attending.
Creativity.  You must work to be creative with your youth.  Don't do the same thing the same way every time.  Research and add a new game, or begin a Bible Study with an "IceBreaker" activity where the young people must interact with one another. We will often have a volleyball game 30 minutes before a Bible Study for early comers. Many ideas can be researched from the internet by typing in "Youth Ministry Resources" or "Children's Ministry Resources."  (See attached illustrations).
Content.  It is important that in our Bible Studies we have solid biblical content with relevant personal application.  We must prayerfully work to bring the Word home to the lives of the young people.
Care.  Someone once said, "People don't care what you know until they know you care." Youth want to be loved and accepted. They desire to have friends and be able to confide in someone.  It takes effort to be involved and an active part of the life of the young person.